Argyll & the Islands

21st June 2016, 10am – 4pm, The Regent Hotel, Oban
https://www.eventbrite.co.uk/e/getting-ready-for-investment-argyll-tickets-22732244756
OBAN – TUESDAY 21st JUNE 2016 10AM – 4PM
GETTING READY FOR INVESTMENT
The aim of these events is to equip social enterprises and community organisations in the Highlands and Islands with the capacity, knowledge and confidence to invest in their future and build stronger, more resilient communities.
In the morning, you'll hear introductions from the three host organisations and our guest speaker, Campbell Cameron, who will share his experiences working with community broadband and taking on social investment, with the Oban Phoenix Cinema, warts and all.
This will be followed by structured round table discussions examining current challenges and opportunities for communities to raise and utlise different forms of social investment. Inspiralba will be supprting in this session with local knowledge and experiences in the field.
After lunch you'll then have the opportunity to attend 2 of 4 tailored workshops delivered by Social Investment Scotland, Local Energy Scotland and Community Shares Scotland.

Early Days and Changing Ways
Understanding that not everyone is at the same stage of their journey, we'll be hosting two workshops called Early Days and Changing Ways which reflect your place on the journey towards social investment. You can choose which workshop suits you best on the day.
Early Days
For social enterprises and community groups in the early stages of their planning and development; typically organisations will be trading for two years or less.
Changing Ways
For more established social enterprises and community groups who have developed their ideas further, established trading bodies and are looking to scale up, acquire assets and create further impact in their communities.

Shared Ownership of Renewable Energy
Shared Ownership (or Community Investment) of Renewable Energy is understood by the Scottish Government to refer to any structure which involves a community group as a meaningful financial partner in a renewable energy project. This session will introduce you to the opportunities available in the Highlands and Islands.
We'll cover where to identify local opportunities, how to discuss opportunities with Developers and your group, the stages involved in a Shared Ownership project and what the outcomes could be for your community group or social enterprise.

Financing Your Community's Future Through Community Shares
Our interactive session will demonstrate how the community shares funding mechanism can benefit your community enterprise – enabling it to start up, grow and thrive.
There will be a focus on new Scottish focused resources, emerging best practice, as well as details on how to access the free support offered by the Community Shares Scotland programme. We will walk you through the key steps in setting up a community share offer – using some great case studies from those who have had success already.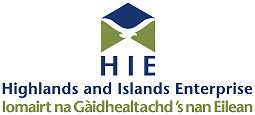 All the events are sponsored by Highlands and Islands Enterprise. Support is available through HIE for those travelling from further afield to attend these events. Please contact us to find out more.